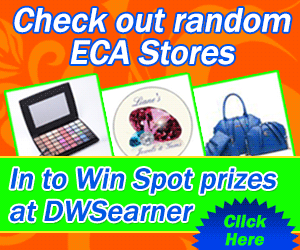 Maree Designs is the Co Founder and Developer of the Dollar Wise Network.
Established 2009.
Introducing Sellers to Buyers and Advertisers.

STORE OWNERS> Get your Store Listed on our Shopping Page.
Send a one off payment of $35 to our Bit Coin Wallet.
1APUkX5UAakmAw9gpVNCDMhrw4FnjwSj6w
Life time building a client base with repeat sales.

Once Purchased Send in a support ticket at DWSEarner with proof of purchase.
Include an introduction description about your store with photo's to be added to our Members One Stop Shopping Directory.
Include a 428 Banner link to be added to our Business Directory at Maree Designs.

MEMBERS>
Enter Monthly Our Shopping Fab Prize Giveaways!
Send a support ticket with proof of purchase. Then enter Promo Code at DWSEarner. "ECAShopping" Monthly random bit coin giveaway from sales generated.